Can you complete this drawing? 😃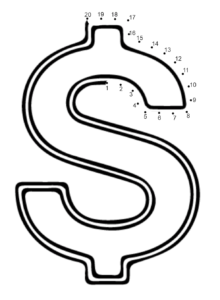 If you can…
Then you might be fully prepared to start a profitable and scalable coaching business around your expertise.
I'm being serious!
People call me a "marketing genius" and all these cool names, and I'm flattered, but the truth is…
I'm just EXCEPTIONAL at following instructions ¯\_(ツ)_/¯
You may think it's too hard, don't know what to do, how, or why…
But, if you can follow simple instructions — which I will give you in the "Rapid Business Growth" virtual bootcamp…
… You will have everything you need to create your Godfather offer, price for scale and impact, dial in your message, and have a paid ads strategy to start attracting leads and ready-to-buy clients, day in and day out.

Our frameworks have worked for coaches in every niche you can think of:
➜ Business Coaches
➜ Marketing Coaches
➜ Parenting Coaches
➜ Mindset Coaches
➜ Speaking Coaches
➜ Author Coaches
➜ Finance Coaches
➜ Dating Coaches
➜ Career Coaches
➜ Credit Coaches
➜ Real Estate Coaches
➜ Wealth Coaches
➜ Fitness Coaches
➜ App Development Coaches
➜ Athletic Coaches
➜ Scholarship Coaches
➜ Confidence Coaches
➜ Women's Empowerment Coaches
➜ Copywriting Coaches
➜ Men's Empowerment Coaches
➜ Communication Coaches
➜ Sex Coaches
➜ Relationship Coaches
➜ E-com Coaches
➜ Branding Coaches
➜ And it's even improved seasoned Paid Ad coaches' results.

So, don't think you have to be super smart to do this.
You only have to know basic math, and be smart enough to IMPLEMENT what I show you.
Dassit.
Should I save a seat for you at the virtual bootcamp?
See you there,
Marquel Russell
"King of Client Attraction"