Candid Conversations w/ Client Attraction Connoisseurs August 2021
Each month we give you insight into our business, the good, the bad, and the ugly. Also, give some insight into what we've learned from our clients. Plus, so much more…
I sat down with Drae and Cierra and had a candid conversation and we decided to share it with you!
https://youtu.be/xXsjwKJGO5A
What hasn't been working for our clients (4:15)
What we have done to grow massively (8:30)
The Focus of A 7-Figure Entrepreneur (10:59)
---
Million Dollar Insights
Each Tuesday we conduct live streams inside of our Facebook Group, Get Clients Daily. The live streams are free coaching sessions to help you build a 7-Figure coaching business. I want to share one of our favorite live streams from this month.
10 Commandments of Client Attraction) was on August 10th, 2021.
https://youtu.be/4ipC5_NW78E
Also, we have our 'School of Client Attraction Podcast' that goes live every Monday on all major podcast platforms and our YouTube channel. One of the most downloaded episodes for this month has been [S O C A – EP 67] Should You Run Pics or Video Ads?
https://youtu.be/7JPeUcDRfQ0
If you have been connected to our content, you know we post a video every single day.
This month, my Million Dollar Insight comes from 'The Marketing Strategy That Never Fails' gave viewers a simple focus to growing their profits while eliminating the revenue rollercoaster.
I want to share it with you in case you missed it.
https://youtu.be/AMa-kn0yPwE
---
Books We Read In August
I'll kick off what I've read in the past month…
I've read,
We should all be millionaires by Rachel Rogers
Managing by the numbers by Chuck Kremer, Ron Rizzutu & John Case
Managing Oneself by Peter Drucker
The Entrepreneurial Parent by Chandra Clarke & Terrence Johnson
How To Stop Losing Your Sh*t With Your kids by Carla Naumburg
That Will Never Work by Marc Randolph
Aundrae, our Co-Founder and Head of Client Success, was light on the books again this month:
The Business of Expertise: How Entrepreneurial Experts Convert Insight to Impact + Wealth by David C. Baker
Marketing to Mindstates: The Practical Guide to Applying Behavior Design to Research and Marketing by Will Leach
Cierra, our Copy and Messaging Coach, was in her books as well.
She read:
Money: Master The Game 7 Simple Steps to Financial Freedom by Tony Robbins
Jack Canfield Success Affirmations
Persuasive Copywriting (AGAIN) by Andy Maslen
Vegucation Over Medication by Dr. Bobby Price
---
Event Spotlight
In September, we have several in-person events for our clients.  We have our 7-Figure Society Mastermind Retreat and our Rapid Business Growth Blueprint Bootcamp all in one month. Lastly, coming up we have our Client Attraction Made Easy Virtual Bootcamp taking place in October.
Register your seat now at www.ClientAttractionMadeEasy.com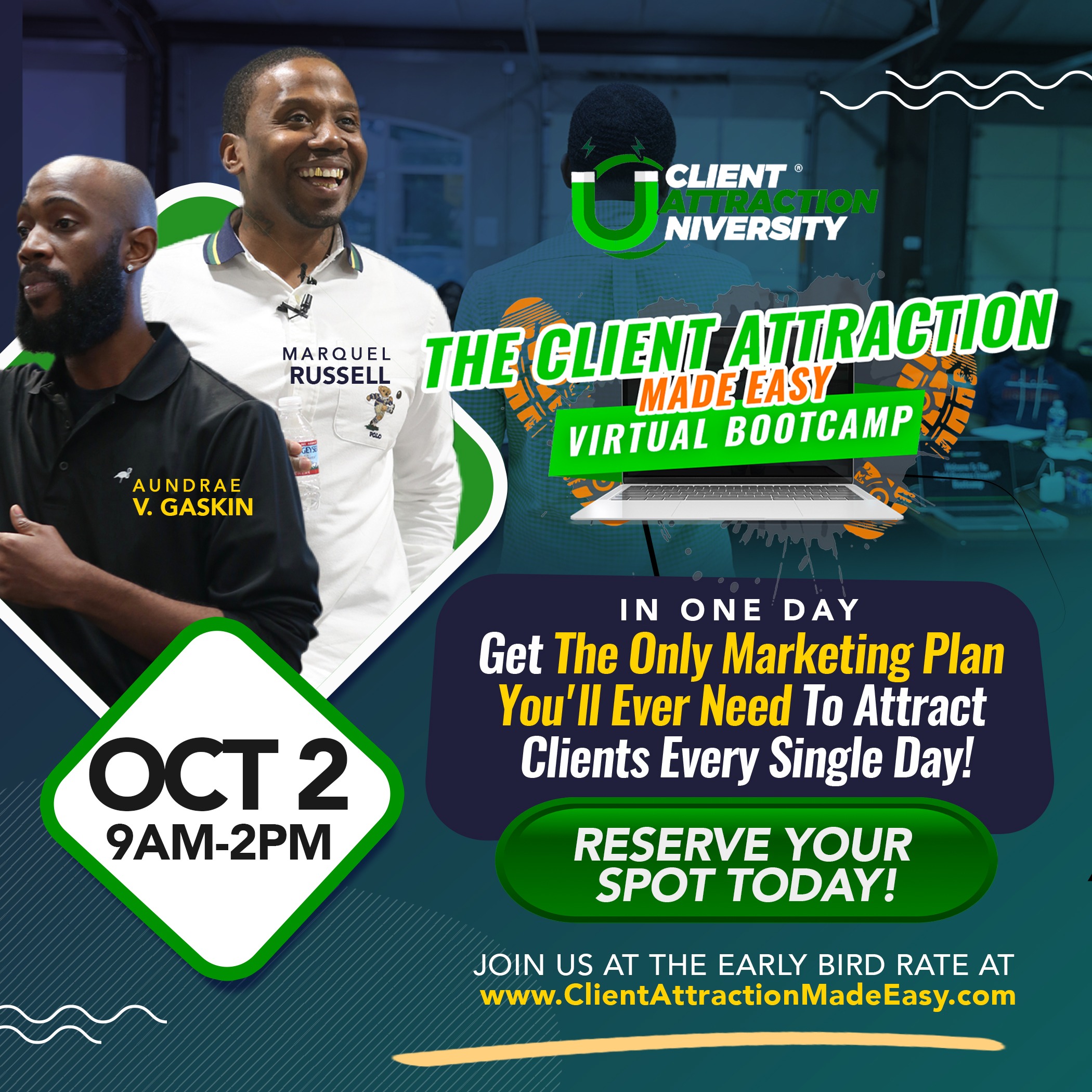 If you want to attend this event, visit www.ClientAttractionMadeEasy.com to reserve your spot today!
---
Client Spotlight – Mariano Martinez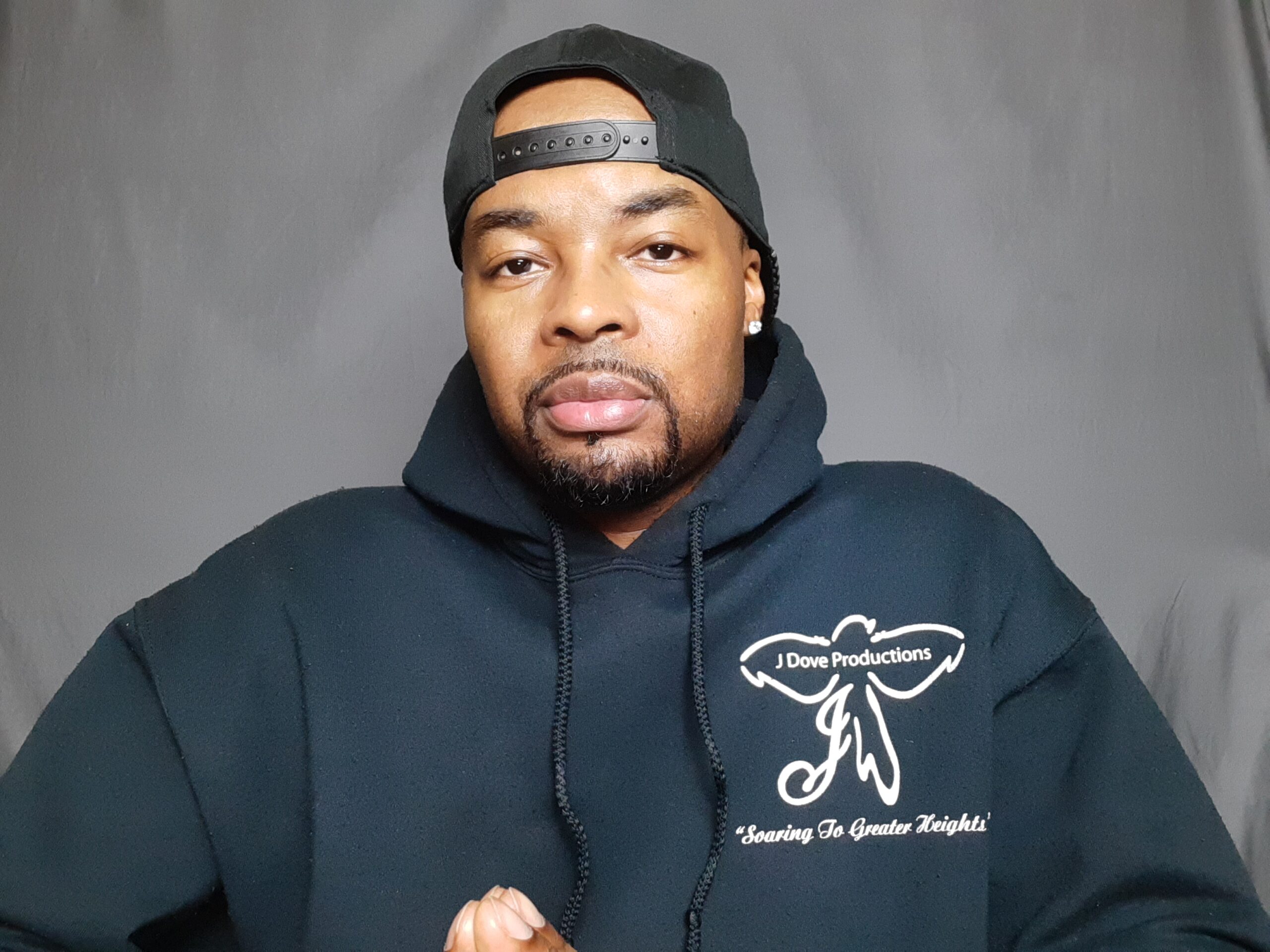 Prior to joining CAU, Mariano was struggling to get quality leads.  If you've been around Mariano… bro will have you believing you can dance as well.
After implementing our Client Attraction System, Mariano has generated 1,221 leads which he engages with on a daily basis.
Mariano has taken the systems and strategies we share to land $10K clients while working 50% less.
Here is what Mariano said in his own words.
And the remaining of 2021 Is to help 50 businesses With their Taxes, Business and Personal and Credit, bookkeeping, And get them Business Funding.
CAU has also helped me expand my mindset allowing me to see that Abundance and attract the abundance that already has my name on it.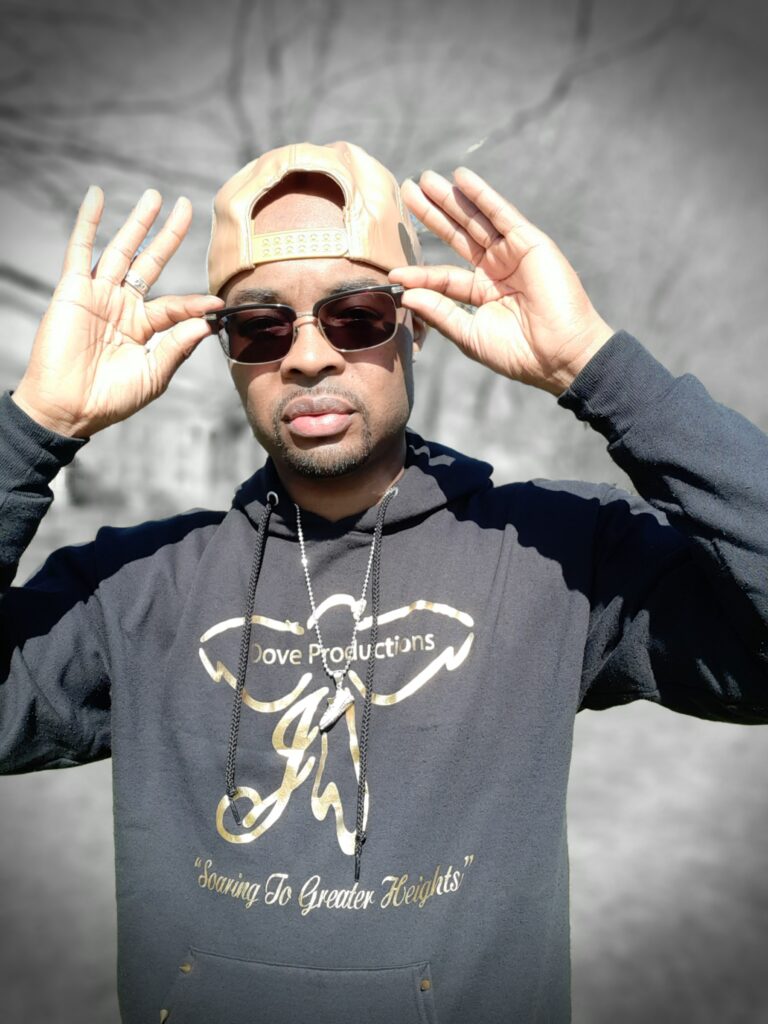 His 2022 goal is to reach six figures by mid-year.
Lastly, Mariano would like to expand his business to California and Texas.
Want more clients, profit, freedom, and impact, Apply To Join Client Attraction University.
---
Ready To Experience Rapid Growth In Your Coaching or Consulting Business?
So if we aren't connected, here are a few ways to do that:
Our Instagram Pages are:
Marquel Russell: @marquelrussell
Aundrae Gaskin: @aundraevgaskin
Cierra Seay: @cierraseay
The Podcast is at MarquelRussell.com/podcast
Our YouTube Channel is YouTube.com/marquelrussell
If you haven't checked out the Paid Ad Playbook, you can do that at PaidAdPlaybook.com
If you'd like to Apply To Join Client Attraction University so you can attract more of your dream clients while working 50% Less, head over to
RapidGrowthSession.com